Budapest Information
Population:  1.75 million
Country:  Hungary
Time Zone:  The time is GMT +1 in winter GMT + 2 in summer (Greenwich Meantime)
Climate: Budapest has a typically European continental climate with cold, snowy winters and warm (sometimes wet) summers. Summers usually bring plenty of sunshine and the average daily high temperature of 24 °C (75 °F)
Country Calling Code:  +36
Languages: The official language in Hungary is Hungarian
Currency:   Hungary's currency is Forint (Ft)
Electricity:   A.C. 230 volts - 50hz
Electric Plug Details:   European round two-pin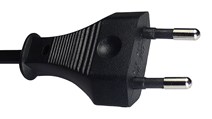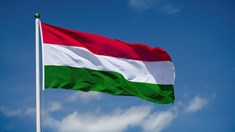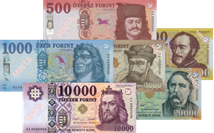 Overview
The central area of Budapest along the Danube River is classified as a UNESCO World Heritage Site and has several notable monuments of classical architecture. This culturally rich city full of fabulous monuments, charms visitors with its impressive and diverse architecture and breath‑taking views. It is packed with museums and galleries. All these makes Budapest one of the best European destinations.                        
Food & Drink
Hungarian cuisine has its own undeniable charm, and your visit to Budapest is a great opportunity to experience its tastes. Hungarian cuisine was influenced by the surrounding countries' dishes, such as Austrian food. Considerable numbers of Saxons, Armenians, Italians, Jews and Serbs settled in the Hungarian basin and in Transylvania, also contributing with different new dishes. Hungarian cuisine uses products of the nearby region, like lamb, pork and vegetables. Hungary's well known spice is paprika which they use in most of their savory meals.
In restaurants of Budapest you can find classic traditional Hungarian dishes such as pörkölt (stew), gulyás (goulasch) or csirkepaprikás (chicken with paprika sauce), as well as foreign cuisines. Hungary is famous for its wine so you should definitely give it a try in a restaurant or a pub.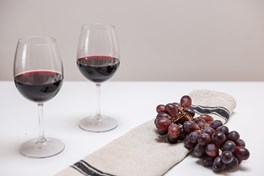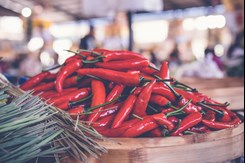 Money
Hungary is part of the EU but it has not adopted the Euro (EUR). The currency in Hungary is Forint, abbreviated as Ft.
Its usually recommended to exchange currency before you get to Budapest as this save you time and hassle once in the city. Forint is not an international currency and banks outside of Hungary do not hold it in abundance, so they will charge you for the convenience.
Using a popular currency like the US dollar or Euro, or other major currency, will have a favorable exchange rate. Exchanging your money once you are in the city could be preferable as competition between currency exchanges keep the rates fairer. Just avoid using the money exchange services at the airport as these will have higher rates.
                                          Emergency telephone number
                                                     112 - Universal European emergency number
                                                     105 – Fire Department
                                                     104 – Ambulance
                                                     107 – City Police