Welcome to the EFTTEX 2022 Digital Best New Product Showcase!
It was a long journey from 8th August till Today, when all the winners and runner-ups of this year's Digital Best New Product Showcase are about finally announced. 211 products from 71 companies were judged last Saturday in Budapest. Products from Japan the United States and nearly all over from Europe have been waiting to be judged by the four professional judges. But, don't jump into the middle, let's go from the very beginning!
When we had to postpone EFTTEX 2022 to 15-17 June 2023, we have decided to keep something from the tradition alive if we can't have an exhibition. This tradition was the Best New Product competition. We decided to make an online showcase with as much exposure as possible. We asked both media partners Angling International and Tackle Trade World to support us and create a real buzz around the Showcase. We wanted to recreate the excitement of live shows with the limitless possibilities of an online presence. And it worked! Companies worldwide joined us and became part of the Showcase!
Best New Product Showcase can't be without winners, and choosing a winner needs responsibility. That is why we not only widened the categories for the more balanced competition but decided to evaluate the products live! This means we had to build up a "small" EFTTEX booth for the Jury to touch, smell and if possible, test the nominated products. But this is not all! We have added the green booster to the competition. This is a marker that mirrors how green the product is. Is it made of recycled plastic, or the packaging is eco-friendly? This year, the green booster modifies the results in several categories, so those companies who care for the environment, dodge the others and run up to the top! Jury members did an excellent job. Their knowledge of the industry, trade, competition, and angling profession was a big help to us.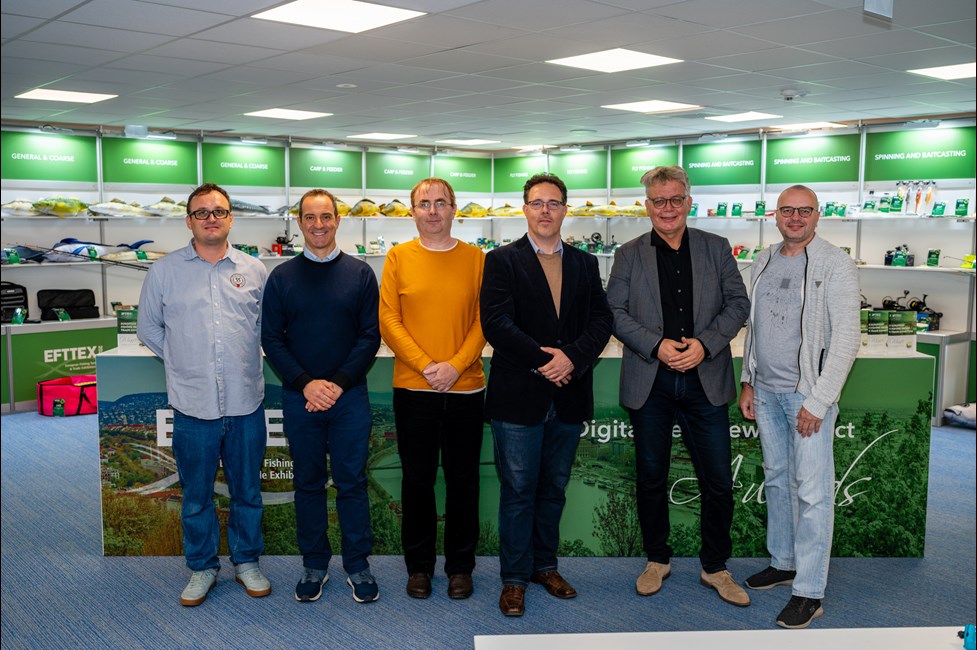 We all are very grateful to those companies, who decided to stay with us and support the Digital Best New Product Showcase as early-bird nominees! We thank the communicational support of Angling International, especially for Tacklestream, as well as Tackle Trade World! And nonetheless, we want to say a really big thanks to all companies, who sent their product samples to Budapest and entered the competition. Congratulations to all winners, runner-ups, and everyone who nominated even a single product to this Showcase. 
See you on Budapest 15-17 June 2023 and warm thanks to everyone!
Zoltán Kékkői
general manager of EFTTEX Trading Limited
The winners:
Apparel & General
Carp & Feeder
Fly Fishing
General & Coarse
Saltwater fishing
Spinning and baitcasting